The number of people in English-speaking countries who say the have no religion has risen over the past few decades, with younger people being especially likely not to believe (see note 1 for some statistics).
According to this report, the most common stated reason for no longer being religious was intellectual – people came to the conclusion that their previous beliefs were unscientific, illogical or childish. (For other reasons, see note 2.)
I believe we don't have to give up our faith for intellectual reasons, even if we choose to give up on the church. This post explains why.
It depends what you focus on
There are many reasons to believe in christianity, and many reasons to doubt or disbelieve.
It seems that many people are inclined to focus on what they want to be true, and so they tend to see the reasons that support their preference and miss the reasons that challenge their preference. This can be true for both believers and unbelievers.
It is helpful to look at both sides of the question and recognise the things that both support and undermine my belief. In this post we'll look at the reasons our christian faith can be strong even when we have doubts, and in the next post we'll check out how we might deal with some of the challenges.
Can you believe these conclusions?
There are a number of facts and experiences that we will find difficult to explain unless there is a God who cares for people. These facts build on each other to show why we can reasonably keep on believing.
1. Can you believe in an autonomous universe?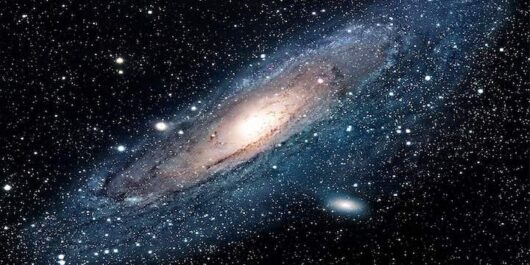 If there's no God then how can we explain the existance of our amazing universe?
Can you believe all this vast array of galaxies and stars, all this energy, the amazing extent of space and time, all appeared out of nothing and for no reason?
Likewise it is hard to believe that it has always existed, for if it started an infinite time ago, everything that could ever happen would have happened long before now.
Furthermore, the universe is held together by physical laws that will only work if a bunch of physical values (like the size and charge on fundamental particles, the value of the various fundamental forces, and so on) are within extremely fine ranges. Physicists have estimated that the probability of this happening by random chance is infinitessimal.
The only scientific explanation for this improbability – that there may be very many universes, and we are just the "lucky" one – doesn't really change anything for me, because such a remarkable "multiverse" seems just as unlikely as our remarkable universe.
1. So these facts point to a creator God who made the universe for a purpose.
2. Can you believe people are purely physical?
If there's no God, the world and everything in it must be purely physical, because what is there in atoms and energy to create anything else?
But it is hard to believe human beings are purely physical, and most people can't really live as if that were true.
No free will?
For if we are purely physical, then there is nothing going on in our brains, and nothing controlling our brains, except physical processes. And we know how physical processes work, according to quite strict laws. Chemical processes and electrical signals work according to laws, and there is nothing else in there. Any choice we make is determined by those physical processes.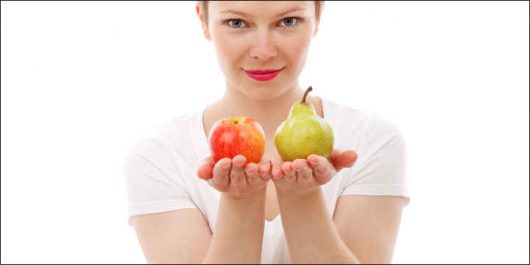 So without God, it is hard to see how anyone can choose anything except what those physical processes determine, for they are us, there's nothing more.
Can you believe that? I can't, because it doesn't accord with our experience.
And it is self-contradictory, because the conclusion that there is no God would be determined by those processes rather than by the truth.
No logic?
What's more, if our brain processes are determined by physics, then it is hard to see how we can reliably think logically. Our attempt at logical reasoning will be at the mercy of physical processes which know nothing about logic. And if that was so, how could we could believe our own brains?
No right & wrong?
Also, human society requires that we all can live together in peace most of the time, otherwise each group or tribe would be dysfunctional and would easily fall prey to other groups. So our societies evolve ethical values and laws which aim to keep everything working efficiently and peacefully. Such values don't need to be objectively "right", they just need to work.
But the strange thing is, most of us can't help think some of these values are really objectively true. Most of us strongly feel that killing or torturing babies, grandmas, and most likely anyone, is repugnant and really wrong. And if we don't think that, we'd probably be considered a psychopath.
So most of us naturally recoil from the idea that there's no true right and wrong. But if there's no God, what can make moral values and laws actually true?
People must be more than physical
So if we believe humans really do have free will, the ability to reason and the ability to make truly moral choices, and because a purely physical world doesn't allow for freewill, reason and ethics, it is inconsistent to stop believing in God and trying to live as if he or she isn't there.
2. So the creator God seems to have wanted human beings to evolve to have genuine autonomy and choice, know right and wrong, and be able to think logically.
3. The things that happen to people
Some people have amazing experiences which seem to come from beyond this physical world:
people pray and ask God for healing, and while often they don't receive what they ask for, sometimes they do, in ways that medical science cannot explain;
some people seem to experience God speaking to them or appearing to them in a vision, and this often changes their lives dramatically;
others have an overwhelming experience of the divine, where they feel love and peace and a sense of awe, and this too has strong and beneficial effects in their lives;
and without any fanfare or anything dramatic, millions of people experience what seems to them to be God guiding them, comforting them, changing their lives and lifting them out of negativity and hurtful emotions and experiences.

It would be easy to dismiss these experiences as being evidence of weak minds and fanciful thinking, but studies show that most people who have these experiences have good mental health.
Can you believe that every one of these apparent experiences of God is a result of imagination or an unhealthy mind? Surely there are too many healings which defy medical expectations? Too many people's lives are changed in positive ways?
So although I've never had an experience that was obviously more than "natural", and although I'm sure many of these experiences can be explained in other ways, I cannot make myself discount them all or explain every last one of them away. You too may be led to believe that God is the source of many of these.
3. So it seems that the personal creator God really cares for us and wants to interact with us.
(The evil and suffering in the world throws doubt on this conclusion. I'll address this in the next post.)
4. I can't dismiss Jesus
Jesus was arguably the most influential person who ever lived. The originator of the world's biggest religion. An inspiration to so many people who have set up hospitals, aged care facilities, schools and aid and development programs. (And yes, some have killed and done evil in his name, but they clearly weren't following his teachings.)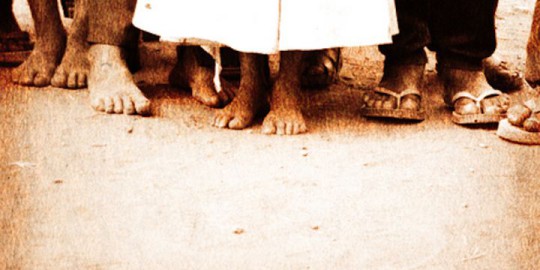 He challenged the status quo, healed, gave respect to those who were disrespected by their society (women, lepers, tax collectors, prostitutes) and inspired people with his ethical teachings. He hated hypocrisy, stood against the prevailing power structures, but loved and mixed with the common people, who loved him in return.
And when he was executed, his followers said they had seen him alive again, and this belief motivated them to set out to change the world. Which they did.
The historians generally affirm that the stories we have about him are based on history, and I cannot believe otherwise.
It is hard to believe he lied or was totally mistaken about who he said he was – God's agent on earth. We can't easily dismiss his teachings and say all the stories about him are false.
We can be strengthened in this conclusion by the fact that the God all this evidence points to looks quite consistent with the God Jesus taught us about.
I am further encouraged in this belief by the fact that Jesus is the person I would choose to follow. Compassionate to those who are struggling, tough on those who oppress, strong on justice and love, and with a clear vision of the world he wants to see.
4. So it seems that the loving creator God really did reveal himself to us through Jesus, so we wouldn't have to die wondering.
The evidence leads us
So the evidence takes us on a journey that points me to the God of Jesus:
Facts point to a creator God who made the universe for a purpose.
The creator God seems to have wanted human beings to evolve to have genuine autonomy and choice, know right and wrong, and be able to think logically.
The personal creator God really cares for us and wants to interact with us.
The loving creator God really did reveal himself to us through Jesus, so we wouldn't have to die wondering.
So if you are having doubts, if you wonder if you can keep on the faith journey, I encourage you to ponder, and pray about, the alternative. To consider the evidential difficulties of moving away from belief in God.
We can't always have certainty about what we believe, but we CAN choose the most likely.
Difficulties and doubts
This evidence counters many of the doubts. The doubts remain, but they can be seen in a different light.
Check out my next post to see how I assess them.
---
Note 1:
Andy Tix says that in the US, those with no religion went from 5% in 1972 to 29% in 2022.
The Guardian reports that for those under 40 in Britain, almost 40% more have no religion than those who are Christians. Wikipedia says more than half Britons have no religion, although some of these still believe in a God or higher power.
Australian Census data shows about 40% now have no religion, up from 22% only a decade ago.
Note 2:
The main problems were:
Intellectual (52%)
Unwillingness to be part of an organisation that traumatised people, e.g. LGBTQI people (22%)
Personal adversity that didn't fit with their beliefs (15%)
Social – they didn't fit in with a religious community (11%)
Main graphic adapted from Ethan Wilkinson and Brady Knoll. Other graphics: Andromeda galaxy (NASA), woman with fruit (Pexels), silhouette against night sky (Bryce Bradford via Compfight cc) and Jesus' feet (unknown).
Related Posts