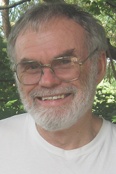 Hi,
For those who like to know more about a blog author, I have two pages telling my story from two different perspectives.
Eighty years in the making – how I came to believe in Jesus, why I continue to try to follow him 6 decades later, and how my beliefs have changed along the way.
Church and me – my experience of church, how I've tried to serve God and people through the church, and some of the lessons I've learned.
How I learned to love the Bible in a new way. This is a new page, where I tell the story of how a "good Presbyterian laddie" (as my first Minister described me) gradually came to see the Bible in a whole new way.