This post is aimed at christians who have read arguments against christian belief and wonder if they can continue to believe.
Last post I reflected on the fact that more and more people are deconstructing their faith, or giving up faith altogether, because they don't think Christianity has adequate answers to some important questions.
I think Christianity has better answers to some of the most fundamental questions about life, the universe and being human, and I presented these reasons in that post
But the difficult questions for christians remain (like Why does God allow so much evil? and Why does God keep himself hidden?), so here's my response to them.
In this post ….
So much evil and suffering
It is all too familiar to us all that there is plenty of evil in the world, resulting in far too much suffering. Of course this is much good and much beauty, but we can't help wondering why God didn't make the balance more positive, and limit our ability to make others suffer.
So it is natural that we'll wonder if there's a good God at all.
I can see reasons why some level of suffering might be inevitable:
"If you love someone, set them free" the saying goes, and there's truth in it. God could have created robots, but what would be the point? Just as a good parent wants their child to thrive, to grow to be a mature adult and to achieve their potential, so we can imagine God wanted to create free, autonomous beings. But with freedom comes responsibility and the possibility of irresponsibility and hurt. So much of the evil in the world comes from people (mostly those in power) misusing their freedom. It's an inevitable consequence. But I doubt many of us would want to lose our freedom!
A physical world has so much beauty, but also so much danger. The mountain we love to look at can cause a deadly avalanche. The ocean that surfers love can be destructive. Some people thrive on the dangers. Physicality and danger go hand in hand.
Despite the evil and suffering, about 75% of all people are happy with life. So all things considered, the good seems to outweigh the bad.
Nevertheless, I don't feel these thoughts explain enough. It still seems as if God could have done better.
I can't help concluding that the existence of suffering and evil make it harder to believe in a good God, and the explanations don't change that.
Why does God hide himself?
If God is all-powerful, he could show himself to all of us, couldn't he? And if she is loving, she would want us to know her. So since a lot of people don't believe in God, and a lot more haven't ever seen or experienced him, he can't really be there, can he?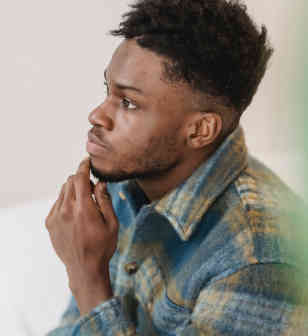 I'm sure we've all wondered this, but on analysis, it isn't really a strong argument. It assumes we know what God is wanting to do (show herself), and then criticise her for not doing it in a way that critics recognise. But maybe God has a different purpose and different approach?
For example, if God wants us to be autonomous and free acting, then he can't overwhelm us. A schoolkid can't act freely with the headmaster breathing down her neck, and driver can't drive freely in the vicinity of a police radar trap. So maybe God leaves us free to become the people we choose to be, which is what he wants?
Christians believe that we will see God clearly one day, when this life is over. If so then God's apparent hiddenness is only temporary.
Another problem with this argument is that many, many people believe God is quite apparent to them. They feel God's presence, or see answers to prayer, or experience him help and guidance, and sometimes even hear him speak or see him in a vision. Perhaps part of the problem for some people is not having eyes to see?
So I feel we may wonder why God doesn't make himself more obvious, but I don't find it a reason to disbelieve.
Has science shown faith is silly?
Did God create the universe or was it just the big bang? Is the earth the centre of the universe or just a small planet orbiting an ordinary star in an ordinary galaxy? Did God form Adam out of the dust of the earth, or was it evolution? Are lightning strikes an angry God or just a discharge of static electricity?
Surely it's obvious, so the argument goes, that the things we used to need God to explain have now all been explained by science? God has been reduced to a "God of the gaps", explaining those few things we can't explain yet by science. Christians have always opposed science, but now it's clear their opposition is silly.
But it isn't that simple. Christians didn't always oppose science. Some of the best thinkers in the middle ages, and since then, were Christians (and Muslims).
It is true that some Christians today are still woefully uninformed and opposing some areas of science, especially evolutionary science. But it isn't fair to judge a belief by what uninformed followers think, but based on the best thinkers. And there are many christians (and a growing number) who accept modern science (see for example The Faraday Institute and BioLogos).
A thoughtful Christian faith isn't based on a God of the gaps, but on the best explanations that science has to offer. Then it asks, Is it more likely that such a situation arose because God created, or because there is no God? As I argued in my last post , I think this question points towards God in many cases.
Most of the "is it science or is it God?" questions we can ask can be answered: "Both!" – it seems quite reasonable that God could use the big bang to create the universe, evolution to create life, etc.
So Christian faith and science don't need to be opposed.
Difficulties with the Bible
This issue relates only to the Christian faith (and to the Jewish faith too). The argument is that there are enough problems in the Bible to make it impossible to believe it. Problems include the unscientific creation account, significant historical doubts about the early books of the Bible, the portrayal of God in the Old Testament as angry, violent and judgmental, and apparent inconsistencies.
After a fair bit of study of this question, I think the criticisms fall in a range from reasonable to silly.
At the silly end are criticisms that don't understand the Bible and the cultures of the people that wrote it. For example it is recorded in the Old Testament that the circumference of a round basin was 3 times its diameter. This isn't an accurate estimate of pi, so some critics say this shows the Bible isn't accurate. But the writers never set out to write a piece of 21st century scientific literature, and they wrote in the language and thought forms of the day.
But at the other end of the spectrum, some of the criticisms of the Bible, or of the beliefs people have about it, need to be answered.
Belief that the Genesis accounts of a 6 day creation and a worldwide flood are literally true, is contrary to the evidence, and criticisms of these views are reasonable. But many Christians have no problems believing these accounts aren't literal history (or science) and still believing the core messages of the Bible.
There is very limited independent verification of much of the early history of Israel (e.g. Abraham, Joseph, Moses and Joshua) and some archaeological evidence against some parts (principally the conquest of Canaan by Joshua). This is a difficulty for Biblical literalists, and leads many Christians to believe the accounts are partly historical and partly legendary.
Some parts of the Old Testament portray God as angry and violent, commanding genocide – quite contrary to how God is revealed by Jesus. Again, this is a problem for Biblical literalists, but less of a problem for those Christians who believe the Bible is an unfolding revelation, showing how God gradually revealed truth to an originally pagan nation.
You can find hundreds of apparent Biblical inconsistencies on the web, some of them trivial or inaccurate, and some of them quite clear. But again, this is only a problem if we believe the Bible's narratives must be totally historical and must be without any errors. But there is no inherent reason why God can't teach via legend, and pious stories, nor that a holy book can't have human weaknesses, and there is every evidence these are the case.
All of this suggests that the Bible isn't a document written by God and accurate in every detail, but rather a human document inspired by God and achieving the purposes he had for it – which apparently wasn't necessarily to be teaching accurate science and history, but rather that it shows how he has revealed himself through human history.
No evidence for God?
Critics of Christianity sometimes argue there is absolutely no evidence for God, and Christian belief is based only in irrational faith.
But it seems to me that there is much evidence for God, and this objection only stands by re-defining evidence to only include verified and repeatable scientific evidence. But if we allow the evidence of history and personal testimony (which would be accepted in court as evidence), this objection fails.
Bad behaviour by Christians and the church
There are plenty examples of this that you will be familiar with, so I don't need to list anything here. I can only say two things about this problem:
I'm really sorry about all this stuff, especially if you have been hurt by it. I can understand why it would be a barrier to belief.
Belief in God is not the same as attending a church. We can believe in God, choose to follow Jesus while distancing ourselves from churches we don't feel safe or comfortable in. We might even infer that God is more forgiving than we might expect, and that may encourage us or not.
So I can only hope that the problems you see here don't keep you from God if you otherwise think he is there.
But wait, there's more!
There are many other objections to Christian belief, but I don't feel they amount to much (e.g. that God is somehow logically impossible, or arguments about orbiting teapots or the flying spaghetti monster), and certainly not harmful to belief. I'll leave you to look them up if you're interested.
Difficulties and deconstruction
Are these difficulties sufficient to shake your faith?
Do they justify beginning a process of faith deconstruction?
That is for you to determine. But my feeling is that some of these difficulties have led me to reconsider aspects of what I believe, but none of them justify no longer believing in Jesus.
The reason for this is clear. There are some significant reasons to doubt, but the reasons to believe are much stronger and more fundamental (i.e. they address fundamental issues of life, ethics, the universe, etc). The reasons to disbelieve create some difficulties, but giving up belief creates far more.
For me, the logical conclusion is to believe while remaining open to new understandings.
What about you?
Read more
Main photo: Liza Summer. Second photo: Andres Ayrton.
Related Posts