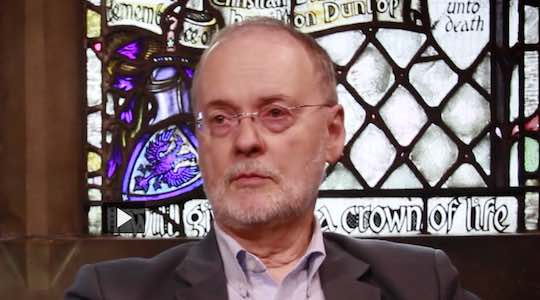 Larry Hurtado is retired New Testament scholar, Professor Emeritus at the University of Edinburgh in Scotland. He has continued hs scholarly work since retiring.
He has specialised in the study of early christian origins, and appears to have been instrumental in establishing the view among scholars that Jesus was worshiped alongside God from the very early days of christianity. This shows that the process that led to Jesus being identified as the unique "Son of God" began right from the beginning of christian belief.
I have followed Larry's blog for many years, learning much in the process. I have bought and read one of his books, How on Earth did Jesus Become a God?, and found it extremely helpful.
Larry's writing on his blog and in print is characterised by courtesy, careful scholarship and an insistence on correct method and evidence.
Sadly, it looks as if Larry's blogging has finished. He was treated some time ago for leukemia, and in a recent blog post he reported that the leukemia had returned:
"The leukemia (AML) for which I was treated here last summer has reactivated, after some 9 months of remission. The further treatment options are quite limited, and may only be palliative care of various sorts. In any case, I am now fully occupied with exploring various arrangements for the situation and aftermath of my death on my wife and others. So, I shall have no time for blogging or my scholarly work. Signing off unless further notice. I hope that the archives on the site will continue to prove useful to interested readers."
Readers who believe in prayer may choose to pray for Larry and his family at this time.
Photo from: CSCO, New College, University of Edinburgh website.