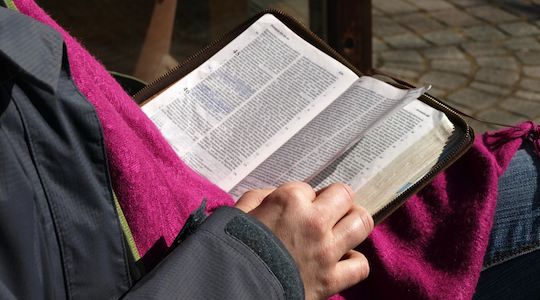 So far I have looked at two doctrinal issues in this series – Three different views of the Bible and three different ways to read it and Three different views of social justice and the gospel – and each time I have concluded that the truth lies between the two more polarised views.
It probably won't surprise you, then, to find that I think it is the same with the vexed subject of hell and judgment.
The worst side of christianity?
I think the traditional teaching about hell – punishment that goes on forever – may be seen by most non-believers as the most repugnant doctrine christians have ever held. They find it very difficult to reconcile with a God of love.
Of course the counter argument is that God is also just as well as loving, and punishment is the just response to sin, but critics don't think hell is just either.
So before we believe the traditional teaching, we would want to be very sure it was true.
The three teachings
Everlasting punishment?
On this view, God created us as immortal beings, to live with him, but our sin makes that impossible and angers God. Unless we seek his forgiveness, available through Jesus, we can only live our ongoing immortal lives apart from him, suffering under his punishment and in torment, with no hope of relief.
The end of life?
On this view, we are not immortal, and if God didn't intervene, our death would be the end. But God will resurrect those who seek him, so that they will live in bliss with him forever, while death remains the end for those who don't seek him. This view is sometimes called "conditional immortality" or "annihilationism", but I think both names are a little gross and inappropriate.
Universalism?
This view emphasises God's love, and teaches that in the end all people will receive salvation and eternal life. This may happen automatically, or because God will give them opportunities to respond to his love and/or submit to him in the life to come, and eventually everyone will.
Can we know which view is true?
I have examined the three teachings in detail, based on the New Testament, and I came to the conclusion many years ago that the middle view is correct, for the following reasons.
It best represents the New Testament teaching
Neither Paul nor the Old Testament speak about hell (Greek: "gehenna"), only about "the grave". All the 12 New Testament references come from Jesus or the book of Revelation, apart from one reference by James, where he uses hell as a synonym for evil and says nothing about punishment.
Several aspects of Jesus' teachings are poorly understood by christians:
When Jesus talks about hell, he uses the word "destruction", and the Greek word used means exactly that – the end. Right through the Bible, the end of the wicked is that they perish.
And the word "eternal" doesn't mean "everlasting" but "in the age to come".
The Bible nowhere speaks of souls being eternal, but rather says humans will 'return to the dust' except if we are resurrected to new life.
So Jesus doesn't speak about everlasting torment or punishment, but rather destruction or the end of life, in the age to come. This fits the middle view better than the traditional view.
You can check out the Biblical justification for these statements at Hell – what does the Bible say?
It was what the first century Jews thought
This isn't totally clear, but it seems that first century Jews discussed more or less the same three views outlined here – and the predominant view may have been the "end of life" view.
Jesus was speaking to first century Jews, and we may see him as using their imagery (the word "gehenna" derives from the rubbish tip in the valley of Hinnom, near Jerusalem – a place of destruction rather than punishment), but correcting their views about the afterlife, and God's judgment in this life too.
What was Paul thinking?
If Paul, the pre-eminent evangelist of the first century, never mentions the word "hell" in his writing, we can perhaps draw the conclusion that he thought differently about it than do modern traditional evangelicals.
Is it loving?
I can only agree with the sceptics here. I cannot see how a loving God could create human beings and judge them in such a way that the majority would suffer forever while a minority would join him in bliss – and he knew that would be the result from the beginning!
Jesus told us to forgive even our enemies. Surely God would do no less?
Is it just?
And I agree with the sceptics here too. A finite amount of sin merits, at most, a finite amount of punishment – "an eye for an eye". The traditional hell isn't fair at all.
Can't God do what he wants?
The immortality argument, that God made us immortal so our final destination must be forever, just doesn't add up. Even if God made us immortal (which is contrary to Biblical teaching that we are "dust", which we may interpret as ephemeral, physical), surely a merciful God is able to temper his punishment to a finite time appropriate to the sin, and then mercifully end it all?
I wish universalism was true, but ….
I would deeply love to think that all people would receive God's forgiveness and blessing in the end. Rob Bell hints that God's love will win in the end, and I would love to think he was right. But what if some people refuse to accept it?
I believe God will do everything he can to win us over, but I think he has given us the choice, and some will refuse his grace.
Judgment isn't always bad
Most of us want wrong things to be put right, evil to be ended, and those who do evil to be forced to face up to their wrong. In our best moments, we will want them to repent and turn away from their evil, but if they won't, we know they shouldn't be allowed to continue to cause hurt and destruction
That is what God's judgment is about. So while we don't want to see anyone suffer punishment, we welcome God's loving and fair judgment.
Look who knows so much!
Each of the three views has its proponents and its arguments. I think there is a growing move away from the traditional view, but it is still the most commonly held. The Bible isn't absolutely clear on this.
If we talk about hell, I suggest we may be wise to speak with less certainty, and to argue with humility.
"Above all, put on love" (Colossians 3:14)
Some christians speak of God's punishment, and of hell, in a triumphalistic way -as if this were a tribal matter and "our tribe" will win! Surely this is totally contrary to the attitude God wants us to have. He wants us to love our enemies and seek the best for them.
If we are going to speak about hell or punishment (and I think we should focus on better things), we must speak with love, with tears. If we can't do that, we shouldn't speak about it at all.
If we fall down at this point, there is a danger that we will be impugning God's good name, the opposite of what we are supposed to be doing.
The end of the matter?
I don't believe we should be emphasising anything about God more than his grace – after all, the Bible gives us the equation God = love (1 John 4:16). That is our first message, to reveal the character of God as loving. We shouldn't try to scare people into the kingdom by threats, but rather draw them into the kingdom by love and loving actions.
And I believe we see God's character in how he gives life to us and accepts our choices. He offers us eternal life and the choice:
either we can accept that gift and enjoy life now and in the age to come, or
not accept that gift, and enjoy only the gift of this life.
I think that understanding accords most with scripture, reason and the revealed character of God.
Others on the same path
Photo: MorgueFile