Critical issues:
I think this post raises a crucially important matter for christians today.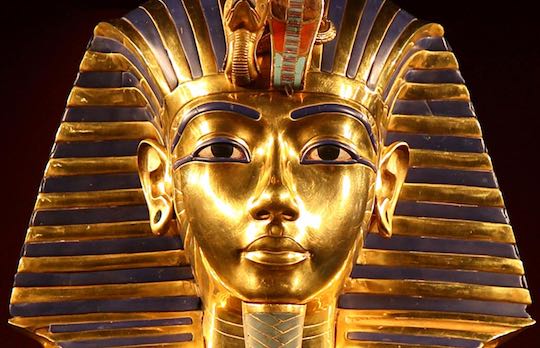 It was mob violence, but at least it didn't lead to a lynching. Jason and a few friends, converts of the apostle Paul, were dragged before the city officials and angry accusations were made:
"These men [meaning Paul and company] …. are all defying Caesar's decrees, saying that there is another king, one called Jesus." (Acts 17:6-7)
The officials released them on a bond. But, of course, the charges were quite accurate. Jesus is the king.
But it seems many christians no longer believe this …..
Jesus is the Messiah, the Lord, the king
One of the big gains in New Testament understanding over my lifetime has been the renewed emphasis on the kingdom of God, with Jesus as king.
Mark records that Jesus commenced his ministry with the message: "The kingdom of God has come near. Repent and believe the good news!" (Mark 1:15) The word translated "good news" is the Greek euangelion, which normally had a secular meaning, announcing the coming of a new king.
Scholars now generally accept that Jesus' main message was the kingdom of God – Jesus uses the phrase over 50 times, and the apostles referred to it more than a dozen more times in Acts and the letters.
Always try to do what the king says
If Jesus is the king, it would be best to do what he says, right? So another renewed emphasis in the last few decades has been taking seriously Jesus' teachings on living.
The Apostles Creed jumps straight from Jesus' birth ("born of the virgin Mary") to his death ("suffered under Pontius Pilate"), and says nothing about his teachings. (It says nothing about his miracles, nor about the Bible either.) But surely they are important, for they show us how to live in God's kingdom.
The Sermon on the Mount (Matthew 5-7) is a collection of many of King Jesus' teachings about living and faith, so it has become much more prominent in recent years.
Guidelines for living
Jesus' teachings are tough, epecially for richer christians. Jesus stresses:
forgiving others is compulsory if we want God to forgive us;
love of money isn't consistent with love of God;
we must love our enemies and pray for them;
God will judge us by how we treat the poor, sick, oppressed, hungry and imprisoned;
he wants our motives to be pure, not just our actions;
God might permit divorce, but he doesn't like it;
anger and hatred are not pleasing to God.
There is some argument over how strictly we should take these sayings. Some say they are impractical, impossible ideals. But I can't see Jesus wasting his breath if he didn't want us to take then seriously. And I think we all know the world would be a better place if we all tried to live by them.
So impossible or not, I think King Jesus wants us to have a go. We will likely fall short, but better to obey the king than to ignore him.
Following Jesus
Jesus called his disciples to follow him. This didn't just mean walking where he walked – when a rabbi called someone to follow him, he was inviting them to become a disciples, to learn from him, and to obey his teachings.
If we call ourselves disciples of Jesus, then that is what we have committed ourselves to doing – learning from him and obeying him.
Do we want this king, or another king?
But I came across some worrying newspaper articles the other day. Several evangelical christians, commenting on why they support Donald Trump, gave an insight into what they think about Jesus' teachings. Whatever we may think about christian support for Trump, it is their attitude to Jesus that is more important …. and more troubling.
Robert Jeffress, pastor at First Baptist Church in Dallas, was asked in a radio discussion if he wanted a President who would govern according to the teachings of Jesus in the Sermon on the Mount. He replied:
"Heck no. I would run from that candidate as far as possible, because the Sermon on the Mount was not given as a governing principle for this nation."
Then he explained his reasoning in more detail:
"Nowhere is government told to forgive those who wrong it, nowhere is government told to turn the other cheek. Government is to be a strongman to protect its citizens against evildoers. When I'm looking for somebody who's going to deal with ISIS and exterminate ISIS, I don't care about that candidate's tone or vocabulary, I want the meanest, toughest, son of a you-know-what I can find, and I believe that's biblical."
Strong and warlike, not weak?
Other christians echo Jeffress's view that governments must be strong, not weak – with weak sometimes being equated with the personal values taught by Jesus.
Ken Crow, former Tea Party head, and a conservative christian, commented: "America needs a hard-charging, outspoken, politically incorrect, borderline jerk at the moment. We need someone who loves our nation, makes our enemies quiver in fear…"
Jerry Falwell Jr says in politics "you're not supposed to turn the other cheek. You're at war." He justifies his view from the Bible: "I think they just need to read the teachings of Jesus more closely and stop trying to apply the teachings Jesus meant for personal every day life to the government".
James Dobson has also been reported stressing the need for strong leadership
A major fork in the road?
I don't know how many American christians see things this way. I suspect that many would be uncomfortable with an explicit repudiation of the Sermon on the Mount in politics, but it seems many hold similar views about military strength and the need to fight enemies.
So it does seem that western christianity is coming to a fork in the road.
Turning right are those who see public morality largely in terms of abortion, homosexuality, patriotism and a militarily powerful America. They justify putting Jesus' teachings about loving enemies and caring for the poor aside in government by saying Jesus' teachings don't apply to governments. They see America as God's chosen and favoured nation, which must stay the most powerful country in the world so that it can stand against the evil tides of Islam and secularism. Some believe God has directly chosen Donald Trump to bring this about, and some have even prophesied it. Their view of christianity and God seem to be based more on the Old Testament than on Jesus.
Turning left are those who believe when we pray (in the Lord's Prayer) for God's kingdom to come, we must also take steps to make God's rule and will to be effective on earth as in heaven. They see a christian as one who doesn't just believe in Jesus, but follows him in the way they live …. and vote, for they believe the Sermon on the Mount should be a guide for personal, public and government morality. Some are pacifists, others believe war is sometimes justified to protect the innocent, but all seek non-violent and peaceful solutions. They believe America's wealth and privilege should be used to serve the poor and assist in reducing inequality.
It seems the gap is widening, and the two sides can hardly hear each other across the chasm, let alone discuss prayerfully, any more.
Another king?
I am quite firmly in the latter camp. I am committed to following Jesus in the way I live and vote, even though I falter in that commitment at times. I believe when we say "Jesus is Lord", we place allegiance to him above allegiance to any nation, political party or ideology, just as it meant the early church couldn't give ultimate allegiance to Caesar. Being a christian touches my politics as much as it touches my personal life.
But I believe we shouldn't be legalistic about this – we should be led by the Spirit. So I am not a complete pacifist, though I tend towards pacifism because it is the way of Jesus. But I recognise that governments represent all citizens, and most are not pacifists, and in Australia most are not christians, so it is unrealistic to expect governments to follow Jesus in everything. But we can argue for a more compassionate and Jesus-like response and hope to have an influence – like yeast in dough, as Jesus said.
It remains to be seen whether conservative christians are now following another king, or not. Most would be horrified to think so, but Jesus said we should judge a tree by its fruit and a person by their choices.
I believe this could become a defining issue in the changes in western christianity that have already been underway for half a century and look set to revolutionise the western churh.
Is Jesus to be our king, or just our saviour?
Further reading
Photo: Golden Mask of Tutankhamun in the Egyptian Museum. Wikimedia Commons (Carsten Frenzl)