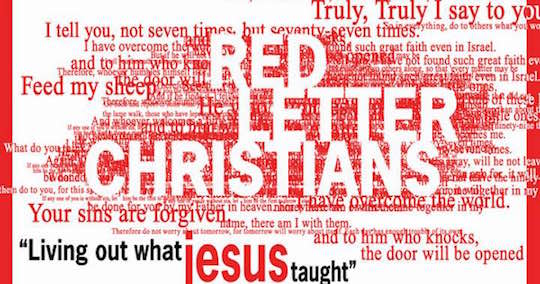 We are visiting family in the US right now, and the recent Presidential election is on everyone's minds here.
Reports are coming in that apparent white supremacists have been attacking, verbally or physically, people who belong to minorities such as blacks, Muslims and Latinos. Right wing christians are expressing relief that Hilary Clinton, who they vehemently oppose because she is seen to be pro-abortion, pro gay marriage, pro political correctness, anti freedom of religion, and dishonest, didn't get elected.
Meanwhile the people I have moved amongst have the opposite reaction. Shocked by Donald Trump's victory, critical of his many obvious flaws and failures, concerned for the safety and wellbeing of people from minorities, including women, and feeling let down by the right wing christians overwhelmingly voting for Trump.
The nation is divided, and so is the christian church, though Trump appears to have the majority in each case. How should christians who fear the worst react?
What would Jesus do?
As an Aussie, it really isn't for me to say. Many views have been expressed, but activist christian Shane Claiborne has offered a thoughtful response which I think is worth sharing (if you haven't seen it already) because it is relevant to christians outside the US too.
Evangelical?
The label "evangelical" comes from the Greek word which means "an announcement of good news". Originally it was used to describe a form of Protestantism which emphasised the good news of salvation in Jesus, in part as a revival movement in a western christianity that had become too tied to the state (through state churches) and the status quo, and had thus lost its spiritual cutting edge.
That is still more or less the meaning of the word in Australia, but in the US it is identified by many with political and social conservatism – opposed to abortion, gay marriage, climate science, and the equality of women, strongly patriotic, and (sometimes) anti-Muslim. The majority of US protestants are probably evangelicals of this type.
Progressive?
However there is a small but growing number of more "progressive" christians who think pro-life should mean anti war and pro social equality and better social services, who think women and the LGBTIQ community should be treated equally with white straight males, and who are deeply concerned about the environment, especially climate change.
Taking a similar line to the Anabaptists, this progressive form of christianity bases its ideas strongly on the teachings of Jesus and the presumed attitude Jesus would have to all these issues.
Yet another split?
Many of these "progressive" christians have seen themselves as "evangelical", but the polarisation which has become clear through this election is now making this identification problematic.
And so Shane Claiborne, who I deeply respect, having heard him speak many times when he was in Australia a few years ago, thinks it is time for progressive christians to take a stand.
For a number of years, he and author Tony Campolo have led a loose movement they have called Red Letter Christians, based on the old practice in some Bibles of printing the words of Jesus in red print.
Now Shane is suggesting christians who agree with his approach no longer call themselves evangelicals, for that name has negative, and he believes anti-Jesus connotations for most Americans.
Is Protestantism headed for yet another split?
Red Letter Christianity
The core principle of Red Letter Christianity is:
"Jesus is the lens through which we understand the Bible… and through which we understand the world in which we live."
From this core comes all the other emphases, on justice, diversity, creation care, equality, simplicity and care for the poor, marginalised and powerless.
Well, what do you think?
It would be obvious to most readers that I have a lot of sympathy with Shane's approach. I think evangelical christianity has lost touch with the real Jesus and has built its theology on a western religious misrepresentation of Jesus. I believe Jesus calls us to justice, care and simplicity.
I think giving greater emphasis to these things would please Jesus, and would be obedient to the truth. It would show the world what the kingdom of God can be like, and would therefore attract more people into the kingdom than present evangelistic methods do.
But I see some dangers too. I think it is easy for activist christians to be less spiritual – to forget to pray and depend on the Spirit, to undervalue evangelism, and to assume progressive responses to social causes without the prayer and Spirit guidance necessary.
But I gave up calling myself an evangelical a decade ago, so I'm clearly closer to Red Letter Christianity than to the conservatives.
What do you think?
Graphic: Red Letter Christians