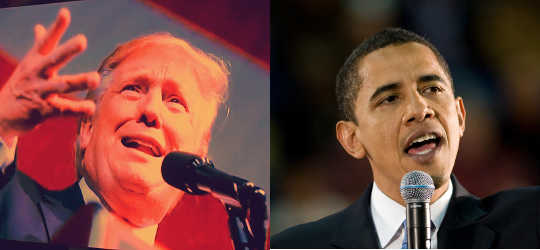 Have you ever wondered how christians, who believe more or less the same things about Jesus and God, believe widely divergent things about politics and public morality?
Specifically, if you are more conservative politically, do you wonder how more liberal christians can possibly think and vote as they do? And if you are more liberal in your politics, are you amazed at the way conservative christians vote?
A 2011 paper (which I have just come across) has examined these issues and come up with some disturbing conclusions.
In this post, unless specifically stated otherwise, conservative and liberal refer to political views, not necessarily religious views (though there is strong correlation).
Psychologists probe the interesection of religious and political beliefs
Six years ago Stanford University psychologists examined how politics and christian belief are related. They noted how theologically conservative and theologically liberal christians tended to polarise over ethical and political issues, and tended to vote very differently, facts borne out since the study in attitudes to Presidents Barack Obama and Donald Trump.
So they probed questions where traditional (or Biblical) teachings were contrary to commonly held political views on some social issues where conservative and liberal views are very different.
Conservatives and Liberals were asked about "increasing the tax burden on the rich to ease the plight of the poor and easing the ability of current illegal immigrants to gain citizenship and access to social services" (considered to be issues emphasised by political liberals) and "opposition to gay marriage and restriction of access to abortion" (issues emphasised by political conservatives).
Results of the study
The psychologists found that views on these socio-political questions were very different, as you'd expect. But they also found that both politically conservative and liberal christians believed that Jesus taught, or would hold today, views closer to their own than to their opponents'. Thus they each interpreted Jesus' teachings very differently.
But more surprising, both sides thought Jesus would be more humane to the poor and to illegal immigrants than they would be, and more opposed to abortion and gay marriage than they would be.
All this when a majority of both viewpoints said that Jesus teachings on all four matters were equally important to them (though a sizable minority of liberals said they valued Jesus' teachings on the humanity questions more than on the moral questions, while a smaller minority of conservatives said the opposite).
The psychologists said "our most dramatic finding involved the marked projection of own views onto those attributed to Jesus."
This is the disturbing thing ….
I don't expect people to agree over many political issues. Politics is all about priorities and how to practically achieve certain objectives, and there will always be differences in these areas. People will always be assessing priorities and conflicting objectives differently. So a measure of disagreement is not surprising and not all that disturbing.
And some level of disagreement on the four issues studied isn't unexpected either. The Bible never speaks about abortion directly, and while it speaks quite definitely about homosexual behaviour, Jesus doesn't speak on the matter, and the Bible doesn't discuss gay marriage directly. Likewise Jesus doesn't speak directly on illegal immigrants (it probably wasn't even a concept at the time), and while he does speak quite clearly about our attitudes to the poor, he doesn't mention taxation. In fact, his teachings are directed at people and not government policy. So there are few "proof texts" from Jesus on these issues.
But three things deeply disturb me.
1. Projecting onto Jesus
It seems from the study that there is some tendency, on both sides, to be selective in applying Jesus teachings, and self serving in seeing our socio-political beliefs in Jesus, even though his socio-political situation was very different to ours.
Is Jesus our Lord or a convenient way to promote our favourite views and causes?
2. Failing to really know Jesus
Jesus says the Holy Spirit will guide us into truth (John 16:13), and Paul says that the Spirit will renew our minds so we will know God's will (Romans 12:2), and that we can have "the mind of Christ" (1 Corinthians 2:16).
Have we really tried to understand Jesus and the ethics he wants for those of us living in his kingdom? Do we aspire to his compassion for the poor and marginalised, his rejection of power and wealth, and his zeal for us to reflect God's purity? Have we prayed, sincerely and repeatedly, for God to correct our wrong thinking and guide us to seeing things as Jesus would today? Or are we more prone to grab a scripture text that supports our view and hold onto it no matter what else the scriptures say or the Spirit may be saying today?
3. "If you love me, obey my commands" (John 14:15)
Both sides admit they fall short of what they believe Jesus would do in the areas not emphasised by their politics. We all fall short, but surely repentance means agreeing with God that we have got it wrong?
Casting the first stone
I'm surely guilty of inconsistency sometimes, so it isn't my place to cast stones here. But this study is surely a warning that we should be earnestly praying, seeking wisdom, open to correction and wanting to truly follow Jesus in how we live and spend our money and vote.
I am not opposed to revising our understanding and application of scriptural principles to fit our contemporary situation, but if that revision leads systematically to views we find easier to hold, and if other brothers and sisters are coming to opposite conclusions, there is something wrong somewhere.
There is much rebuilding to be done, especially in the US where these studies were conducted and where there seems to be the greatest polarisation.
Photos: Trump from kennethkonica Flickr via Compfight cc; Obama from Pexels