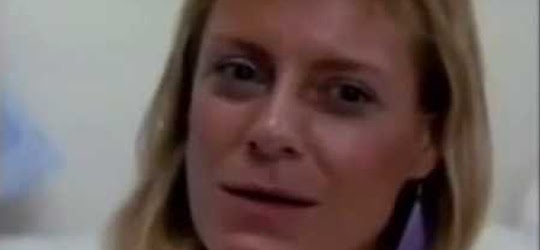 I am currently re-reading Chasing the Dragon, Jackie Pullinger's remarkable story of "life and death in Kowloon Walled City". It tells how the lives of thousands of poor and addicted Hong Kong residents were dramatically changed as they were miraculously healed of heroin addiction.
It also speaks to me of how God can use an unusual person who is willing to risk following the way of Jesus.
Going to the ends of the earth
If you don't know it already, here is Jackie's story in brief.
In 1966, Jackie Pullinger, 22, a recent convert, and recently graduated from the Royal College of Music in London, felt called to be a missionary. But she couldn't find a mission society willing to take someone so young and so unqualified. So following the advice of a minister friend, she bought a ticket on a boat to China and prayed God would show her where to stay. She ended up in Hong Kong.
Kowloon Walled City was a ramshackle, multi-story urban jungle built on a small piece of land which neither the Chinese Government nor the British administration in Hong Kong controlled. It's narrow rat-infested alleyways and shambolic buildings were home to dirt poor families, addicts, dodgy businesses, prostitutes (many of them children or teens coerced into this work), illegal gambling dens and Triad gangs, who lived off the proceeds of the crime and "protection".
Working as a part time teacher at first, Jackie began to make friends with the residents in her spare time, hoping to share the love of Jesus with them. She found her words meant nothing to her Triad gang hearers (few of them knew who Jesus was, nor did they care, and many hadn't known any love in their lives), but they accepted her help in providing food and clothing, trying to find jobs, supporting them in court when they were arrested, and offering schooling to their children. Because she was helping the community, the Triad gangs tolerated her and eventually protected her.
Her breakthrough came when a Chinese christian couple prayed for her to receive the Holy Spirit in a new way and she was given the gift of speaking in tongues. She prayed in tongues every day and found that God was directing her to people who the Spirit had prepared for her words. SEveral gang members were converted, quite miraculously.
She, and the growing group of recently converted "brothers", began to have faith to see addicts healed and converted, and soon many addicts received the gift of tongues, went through "cold turkey" with prayer support and came to faith in Jesus who had healed them and set them free. For some, the freedom from addiction was almost instantaneous, for others, days of prayer were required. But hundreds and eventually thousands were healed from addictions, many of them after a decade or more of heroin or opium abuse.
A long period of rehabilitation generally followed, as former addicts were restored to their families and began to take on responsible jobs. Her work was recognised by the Hong Kong government and she was given facilities away from the city to set up a live-in rehabilitation centre.
Eventually, Hong Kong was handed over to the Chinese Government and the walled city was demolished, but Jackie stayed on, married a Chinese man (who unfortunately died after only 7 years of marriage) and the work continued. She is still there as far as I know.
A remarkable woman in more ways than one
Jackie's life can hardly be described as "normal"; few missionaries have achieved the success she has seen in her time in Hong Kong. I think we can see a number of unusual qualities and choices in her life.
Not many people would take the apparently foolhardy risk of departing on a mission with no Bible College training, no financial support and no real idea of what she would end up doing. But God had given her a vision to go to Asia rather than Africa (her original intention) and she trusted that call.
Jackie had an openness to learn what she needed. She had no previous experience of the gifts of the Spirit, but the gift of tongues and healing were fundamental to her ministry, and she was willing to experience and experiments with these gifts.
The Walled City was not a safe environment, especially because of so many gang members and wild and desperate people, but also for health reasons, but she trusted God and he protected her. She says she preferred to live and associate with these "lost" people.
She pursued a meeting with Goko, the leader of the 14K triad gang, and he eventually agreed to meet with her. She told him she was committed to taking his brothers away from the gang and, surprisingly, he gave her permission, and said he wouldn't carry out the usual retaliation if someone left the triad to follow Jesus. This was a quite remarkable approach – few missionaries would directly challenge a drug lord – but she was rewarded more than a decade later when Goko became a christian too.
In all this, Jackie didn't behave like other missionaries generally did in the 1960s. She seemed to have a zest for life, an unusual approach probably not taught in any Bible College, and a trust in God that was extreme (in a good way).
An unusual mission
We are familiar these days with "professional" ministry – well-trained pastors use tried and true methods to maximise their "success", build a ministry and sometimes even a name for themselves. Jackie has certainly made a name for herself, but it has clearly been by accident (from her point of view at any rate), and her approach to ministry has been unorthodox:
So much evangelistic work is built around teaching these days. The gospel is explained by a professional preacher and people asked to commit to what has been explained. But Jackie's mission field was often illiterate or too addled with addiction to focus. Bible teaching was generally ineffective at that point.
Jackie's "proof" that Jesus was all christians proclaim him to be was much more convincing. Before they even knew who Jesus was, they called on him, received a prayer language (almost invariably) and experienced his miraculous power healing them from their addiction, and sometimes other medical conditions as well. Her, or rather, the Holy Spirit's, success rate was close to 100%, totally unprecedented, as even the government authorities, doctors and courts, recognised. The understanding of who Jesus was and is, and doctrine about their new life as a christian, came later.
Jackie was also humble in stepping back and letting the converted brothers pray for and minister to those seeking help. She could see it was better that way, and was willing to take a less up-front role in much of the ministry. I suspect too few leaders have this humility.
The challenge
I never watch The Law of Love video or read Jackie's books without being challenged. I don't believe, as she apparently does, that all christians can and should receive the gift of tongues to enhance their relationship with God and lead them into effective ministry. I wish it was so, but it doesn't seem to be.
But nevertheless her life challenges me to remain open to however the Holy Spirit wishes to work in me, to remain open to people to the people who most need Jesus in their life, and to be committed to giving priority to serving the kingdom of God where he has placed me. We are not all called to go to Hong Kong (or it would be even more crowded!), but the kingdom of God can use more risk-taking committed christians.
Read, watch (and then pray!)
Photo: Jackie Pullinger, taken from the movie The Law of Love