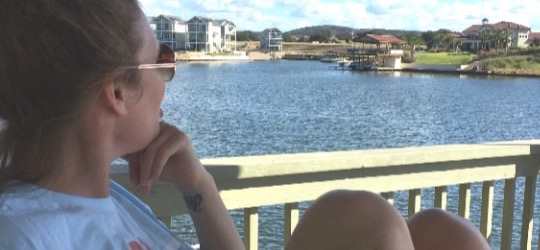 Truth and love are both basic virtues for christians. The Bible tells us God is love, and Jesus is the truth (1 John 4:8, John 14:6).
But sometimes truth and love seem to get in each other's way. Or maybe it is what we think is the truth and what we think is loving.
But when that happens, too often, someone gets hurt.
A body or a machine?
Jen Hatmaker is an American christian woman – wife, mother, author, speaker, and one of the co-founders of the wonderful Legacy Collective (a "new kind of giving community" that supports various charities and causes).
But on Good Friday she posted a disturbing and heart-broken reflection, My Saddest Good Friday in Memory: When Treasured Things are Dead.
In it she reflects on a feeling of "broken hearts, unmet expectations, mob mentality turned brutal …. the punitive result of being on the wrong side of religion" that have led to a sense of numbness.
Jen feels chewed up and spat out by what she calls "the Christian machine" – "the systems and alliances and coded language and brand protection that poison the simple, beautiful body of Christ." She feels rejected, outside the body of all believers she actually is part of: "my numb, angry heart gives way and I sob without end".
She doesn't say much about the events that left her feeling this way. Clearly a major issue has been the election of Donald Trump with key support from evangelical christians, but which she vehemently opposed.
But around the same time, Jen also went public with her support for christian same sex marriage, a statement which cost her book sales and credibility with conservative christians.
The response to this was apparently strong. I checked out a few critical discussions of her stand, but I won't link them here because that will take away from the main issue. She responded with gentle pleas for a loving approach to herself and to the LGBTI community, and some responses were indeed loving.
Probably both stands have brought her grief.
Speaking the truth in love?
I am not very much interested in christian celebrities, and while I have taken an interest in the Legacy Collective for some time, I wasn't aware that one member of its Board was a well-known writer and speaker. And I am not interested in discussing Jen's views on Donald Trump or same sex marriage – I only have a very general idea of them anyway.
But I am concerned for Jen Hatmaker as a person and sister who is suffering, and I am concerned at how we christians address each other when we profoundly disagree.
People bleed
When we disagree, we are not just arguing against ideas, but we are addressing real flesh and blood people who hurt. It is not our role to hurt people. If I do that, I feel bad about it afterwards.
Brothers and sisters?
The christian we speak rudely to is a brother or sister. One day we will share eternity with them. The trouble is, I think sometimes christians are tempted to believe that if someone disagrees with them, they are not one of the elect.
The Bible says ….
It is disturbing to me that sometimes the most critical and hurtful christians are the ones who most strongly believe in the importance and authority of the Bible, yet they ignore so many clear teachings.
Jesus warns us to be very careful about judging others (Matthew 7:1-5) and Paul spells this out in detail in Romans 14, especially v4 & 13: "Who are you to judge someone else's servant? To their own master, servants stand or fall…. let us stop passing judgment on one another"
Everyone is entitled to express their understanding, and there are times when our understanding may carry some authority – e.g. a parent, or a pastor or a close friend. But God is the judge.
So if we feel the urge, or even the need, to correct another, let us strive to do it Biblically ….
"speaking the truth in love" (Ephesians 4:15)
"with gentleness and respect" (1 Peter 3:15)
"Let your conversation be always full of grace" (Colossians 4:5)
Love, gentleness, respect, grace
Love, gentleness, respect and grace should not leave a person numb and distraught as Jen Hatmaker ended up feeling. If she was wrong, she should still feel that the christian community loves her even while wishing to correct her. Anger, hatred, harshness are unlikely to help her see truth. Conviction should come from the Holy Spirit.
But of course, it may be that it is not she who is wrong, but her critics. We may feel certain of our understandings, but only God knows the truth. Humility is a christian virtue also. How many christians certainties of bygone ages have been later overturned as the Holy Spirit led God's people into deeper truths?
The world is watching
Jesus said the world would know we are his followers by our love for each other (John 13:35). Does our behaviour recommend Jesus to the world?
Cyclists and christians
In my last post, I commented on how impressed I have been with how the cycling community responded to grief and loss with love and acceptance, even for those who made different choices on matters that were highly charged. The issues were not as serious and important, I guess, than the ones christians disagree over, but it would be an indictment if that community behaved better than the christian community.
"Let us not become weary in doing good" (Galatians 6:9)
Photo: "I went to the water as the tsunami crested …. I cannot even look at [this photo] without sobbing" – taken from Jen Hatmaker's blog.