A long time ago I noticed that when Jesus and the New Testament writers quoted the Old Testament, they did not always do it literally or accurately, but often used translations and interpretations that did not seem to be present in the original.
I felt this was an important fact, so I researched the matter (the way to learn new truths is to examine difficult facts).
What I found
I analysed all the Old Testament references in the 4 gospels plus Acts and Romans (using only English translations). And I found that while about half quoted the Old Testament passage accurately and in context, about half did not. Some just changed a few words, but some changed a lot, or changed the meaning, or quoted out of context.
But while this pattern was clear, I didn't really understand what was going on.
Enter Richard Longenecker
Then I discovered the book 'Biblical Exegesis in the Apostolic Period' by Canadian professor of New Testament Richard Longenecker, which examines this very question.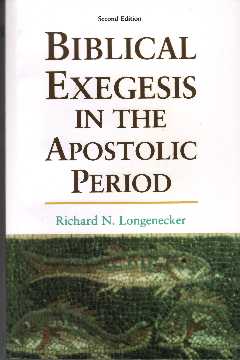 Longenecker identifies four different style of interpretation used by Jesus and the New Testament writers:
Literal – the plain meaning of the text, more or less as a western scientific person would understand it;
Midrash – based on Jewish rabbinical rules of interpretation, and some subsequent christian emphases, that can lead to meanings that extrapolate way beyond the literal – for example, by linking passages on apparently quite different themes, because they contain the same word;
Pesher – understanding and interpreting the Old Testament passage in the light of later events, particularly finding messianic meanings where none were previously obvious, or even intended by the writer (though doubtless intended by God);
Allegorical – the passage is interpreted via symbolism.
Significantly, literal interpretation is not the most common approach in the New Testament. Jesus most commonly used Pesher analysis as he interpreted the Old Testament in non-literal ways based on his understanding of himself as the Jewish Messiah. Paul most commonly used Midrashic interpretation (perhaps because of his background as a Pharisee).
What does this mean for us?
This shouldn't trouble us. We can well believe that Jesus had authority to re-interpret the Old Testament and choose between alternate translations, versions and understandings of the text as suited his purpose, and it appears the early christians who wrote the New Testament believed the Holy Spirit working through them could do the same.
But it does mean we have to be careful when we insist on literal interpretations in every situation. God's truths can be conveyed through non-literal understandings – perhaps sometimes they can best or only be conveyed that way.
We need to pray for the wisdom of the Holy Spirit to be given to the whole of God's family, to enable us to understand the way he wants us to interpret the Bible and apply it in our lives.