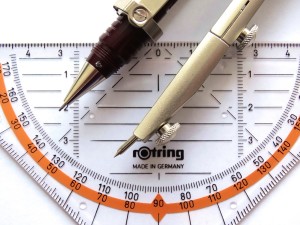 The number one rule of architecture is "form follows function." Buildings and spaces should facilitate and enhance their purpose, not detract from it.
The New Testament gives us multiple glimpses of what the function of church should be, in the 50+ "one another" instructions.
"Encourage one another." 2 Corinthians 13:11
"Build one another up." 1 Thessalonians 5:11
"Instruct one another." Romans 15:14
"Accept one another." Romans 15:7
"Serve one another humbly in love." Galatians 5:13
"Teach and admonish one another" Colossians 3:16
"Spur one another on toward love and good deeds" Hebrews 10:24
"Confess your sins to each other and pray for each other." James 5:16
"Offer hospitality to one another" 1 Peter 4:9
"Honor one another above yourselves." Romans 12:10
"Have fellowship with one another" 1 John 1:7
"Love one another." John 13:34
How can we focus on one-anothering if we are seated in rows, gazing on the backs of one another's heads?
How will we confess our sins to one another, pray for one another, encourage and build one another up if we sit silently facing a stage?
How do we empower all of God's people to be actively involved in one-anothering if we only give a small minority a voice, a platform, a position?
Perhaps we need to rethink our spaces, rearrange our seating, and redesign our buildings to reflect the purpose and function of gathering together as a church community.
---
This page is recovered from the now defunct Church in a Circle blog, and re-published by permission, because I think the material is valuable.
Related Posts